Dear Sir/Madam,
Many thanks for your interest in Dynamiq and for creating your individual superyacht through our pioneering Yacht Configurator.
The Dynamiq brand is the embodiment of next-generation yachting and a matching mindset. Our yachts represent not only uncompromising technical innovation but also a unique onboard lifestyle due to our partnerships with world leading brands, such as Minotti, Trussardi Casa, Bowers & Wilkins, THG, Pratesi, Technogym, and many others.
I would be happy to meet you in person and discuss how we can build your own Dynamiq yacht based on your personal configuration and other wishes of you and your family. Please feel free to contact me directly or approach one of our brand ambassadors, who you can find on bedynamiq.com.
We will also gladly advise you on any issues concerning further customisation, interior design, financing, insurance and the operational costs of your future Dynamiq yacht.
You are very welcome to visit our shipyard in Viareggio, or come and see us at our showroom in the Monaco Yacht Club.
Best regards,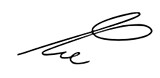 Maurizio Magri
Commercial director
M: +33 627 88 01 23
mm@bedynamiq.com
CONFIGURADOR GTT 115
12 500 000 €

*
Preço total*:

12 500 000 €

Preço base do modelo*:

12 500 000 €

Entrega**:

Fevereiro 2019
* Saída da fábrica, excluindo impostos e taxas
**
15
meses a partir da assinatura do contrato
O SEU DYNAMIQ GTT 115
Preço total*:

12 500 000 €

Preço base do modelo*:

12 500 000 €

Entrega**:

Fevereiro 2019
* Saída da fábrica, excluindo impostos e taxas
**
15
meses a partir da assinatura do contrato
This package includes:

Exterior elements in carbon fibre

Railings with mahogany and carbon fibre inserts

Exterior cushions in Mocca / Pepita Houndstooth

Hull in Rhodium Silver Metallic

Interior elements in stainless steel and carbon fibre

Skylights on hardtop

TRX trainer with mountings

Technogym equipment

Selection of loose furnishings and accessories from cult Italian brand Minotti and lamps from Tom Dixon and Flos. Marbles, fabrics, leathers and accessories can be customised by the client with Minotti designers to ensure individual selections. Hand-tufted carpets in pure silk, bamboo and finest New Zealand virgin wool are supplied by Oliver Treutlein (Germany), a world leader in the manufacturing and laying of exclusive hand-made carpets.

Main Saloon:

1 x Morgan Dining table

1 x Lazy Susan Turner

8 x Aston dining chairs

1 x Calder console

1 x Yang corner sofa composition

2 x Leslie Armchairs without armrests

1 x Close side table

1 x Elliott coffee table

1 x Jacob coffee table

1 x rectangular carpet (bamboo/wool/silk)

Dramatic wall in Sahara Noir marble

1 x pendant lamp

4 x table lamps (Tom Dixon, Flos or similar)

Lower deck:

Roman and blackout blinds

1 x Calder console in lobby

Dramatic wall (Sahara Noir marble) in lobby

1 x Cortina chair in master cabin

Oliver Treutlein fitted carpet in bamboo, wool and silk in guest cabins and lobby

Main staircase steps in leather and stainless steel

Exterior furniture:

2 x Aston Cord armchairs

1 x Belaggio lounge dining table

8 x Aston Cord chairs

2 x Belaggio Round coffee tables

3 x Klasen bar stools

1 x Aston Cord outdoor sofa

1 x Klasen bench coffee table

Accessories:

Set of 50 decorative cushions

Upgrade of standard textiles, ecoleather and fabrics to Alcantara and Minotti collection fabrics and leathers

3 x Vases (Tom Dixon or similar)

4 x outdoor lanterns

1 x exterior 3D carpet
Inspired by refined Monte-Carlo lifestyle, the «Sabrina for Dynamiq" interior package includes a diverse and sophisticated selection of modern furniture, lights, tableware, barware, linen and accessories to decorate the whole yacht. Owners are invited to one of four Sabrina showrooms from Monaco to Saint-Jean-Cap-Ferrat to handpick loose items with the help of professional decorator from Sabrina's team. 'You always have a choice'.

The package includes:

Furniture and lights

Decorative cushions

Outdoor

Main deck tableware

Sundeck tableware

Breakfast set

Barware

Accessories

Sabrina Bath & Bed linen

Table linen

Amenities starter kit (Hermès)

Galley/Housekeeping

Crew tableware
O SEU DYNAMIQ GTT 115
CONFIGURAÇÃO: 24112017_GTT115_1
ESPECIFICAÇÕES PRINCIPAIS:
Comprimento

35 m / 115'

Boca

7.1 m / 23'3''

Calado

1.45 m / 4'9''

Arqueação

198 GT

Casco/Superstrutura

Alumínio

Velocidade máxima

21 nós

Potência máxima

1213 Kw @ 2300rpm (MAN)

Propulsão

Pods, Fortjes 5000

Capacidade de combustível

24 000 l (6 600 galões)

Capacidade de água

4 000 l (1 850 galões)

Alcance

3400 milhas @ 10 nós

Convidados/cabines

6 / 3

Tripulação/cabines

6 / 3

Classificação

"RINA C Malta Cross Hull,
•Mach, Ych Short range, LY3 compliant"
Exterior:
Hull/Superstructure:

White

Cúpulas de antena:

White

Almofadas:

Sailcloth Shell

Exterior details:

Super Jet Black

Railing inserts:

Stainless steel basic railings
Todas as informações estão sujeitas a alterações sem aviso prévio. Apenas uma fatura emitida pela DYNAMIQ no momento da venda de um iate poderá ser utilizada como indicação oficial de equipamento e preço. Os preços dos iates e os preços das opções apresentadas incluem impostos, custos de propriedade e de registo e poderão variar.